Headed Through SeaTac for the Holidays? Check Out the Fun While You Wait!
When traveling on the airlines, it's always good to budget a little extra time for ticketing hassles, security, and all the unexpected delays you can encounter… and that's especially true when traveling around Christmas time!
But what do you do with all the spare time you wind up with when things go smoothly?  Well, luckily for SeaTac travelers, the airport's merchants sponsor plenty of entertainment.  We've posted some YouTube clips, below, of what you can expect if you're headed to the airport today… courtesy of both the Port of Seattle and regular travelers like you!
The full schedule of today's performances is included at the end of the post.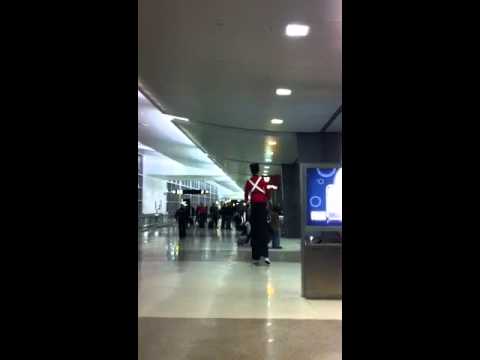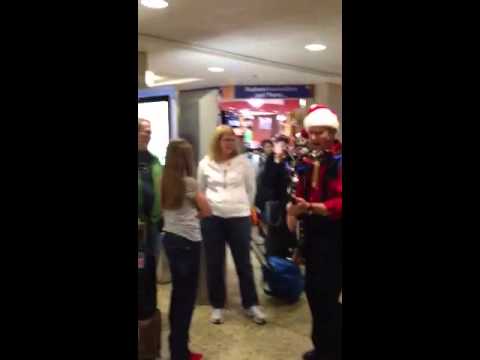 Bronwyn Edwards Cryer on Piano – in the Central Terminal Atrium​    5 a.m. – 11 a.m.​
Geoffrey Castle – in the Central Terminal Atrium​    Noon – 4 p.m.​
​The  Starlight Carolers​    6:30 – 10:30 a.m
Santa Claus and Marty The Elf​    6 a.m. – noon
Santa Claus and Rachel The Elf​    Noon – 6 p.m.​
Eric Haines Roving One Man Band and Stilt Walker​    6 a.m. – 10 a.m.​
Roberto The Magnificent Roving Comedy​    6 a.m. – 10 a.m.​
Henrik Bothe International Comedy and Juggling​    8 a.m. – noon
Wild Bill Robison  Roving Comedy with Floaty Boat and the Mimic ​    8 a.m. – noon​
The Holiday Winter Princess​    6 a.m. – 10 a.m.​
Frosty the Snowman​    6 a.m. – 10 a.m.​
Rudolph The Red Nose Reindeer​    8 a.m. – noon
The Wandering Living Christmas Tree    ​    8 a.m. – noon​
The Holiday Game Team​    6 a.m. – noon​